Spinach omelette with salmon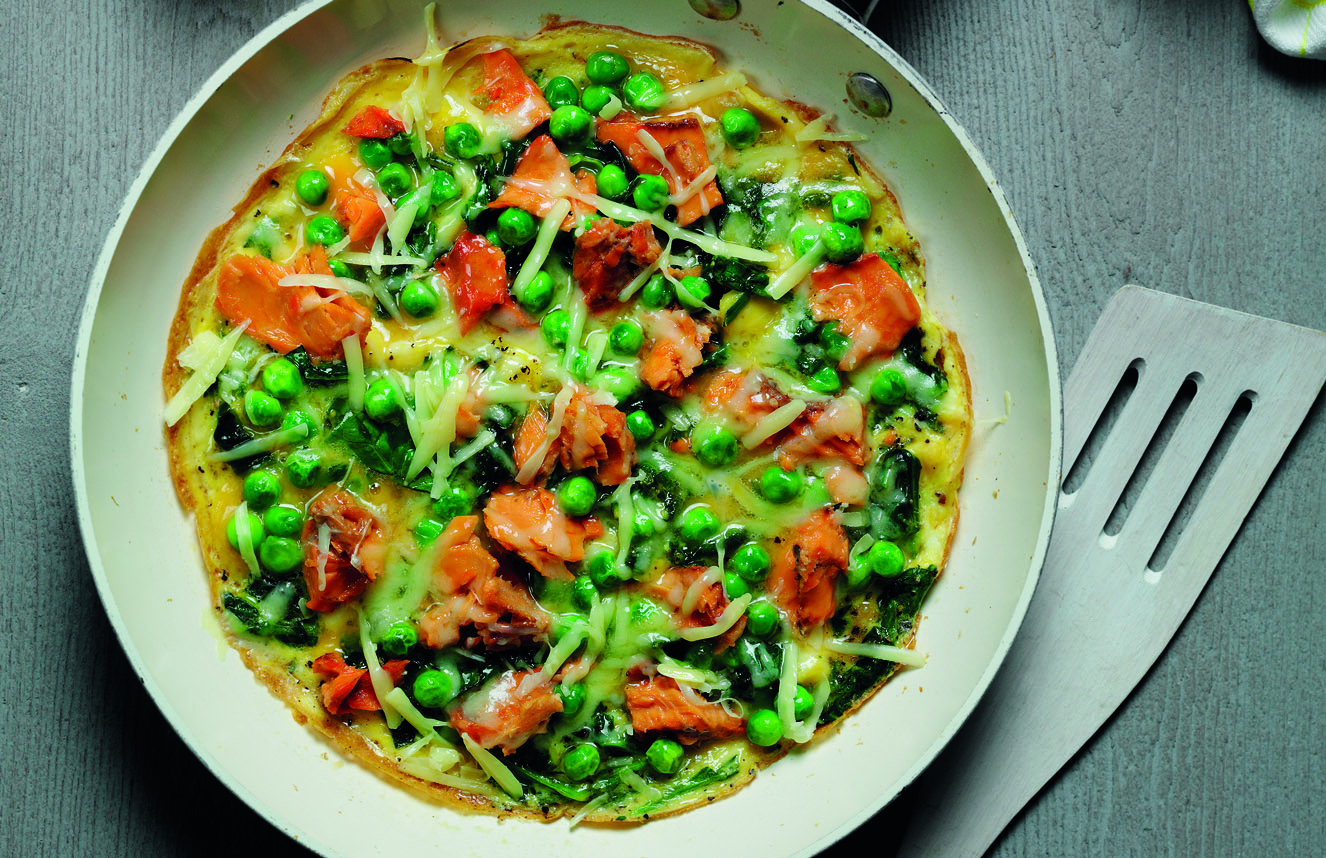 Method
Boil peas, leave to simmer and for 2 mins, then drain.
Melt the butter in a frying pan. Add the spinach, nutmeg and season. Cook over a medium heat for 1 min until wilted.
Beat the eggs and season, pour into the pan with the spinach and mix well. Cook the omelette over a medium heat.
Remove from the heat, scatter the peas, salmon and cheese over the omelette, then return to the heat and cook for a further minute until the cheese has melted. Tilt the pan and fold the omelette, serve straight away.
With this recipe you can be confident that you're eating something that feels like a treat but is packed with protein, helping to preserve muscle mass in advancing years. There's a good supply of vitamin D here too, aiding normal muscle function and contributing to immune system function.
This recipe is courtesy of www.eggrecipes.co.uk
For more recipes, grab the latest copy of Yours.
Tip
Not a fan of salmon? Substitute for cooked chicken or bacon
Ingredients
75g (2½oz) frozen peas 15g (½oz) butter 25g (1oz) baby spinach, roughly chopped Freshly grated nutmeg (optional) 2 large British Lion eggs Salt and freshly ground black pepper 1 (213g) can red salmon, skinned and flaked 15g (½oz) Cheddar cheese, grated
Notes
Time: 10 mins Serves: 1 Nutrition: N/A