Lamb rump and nicoise salad with aubergine puree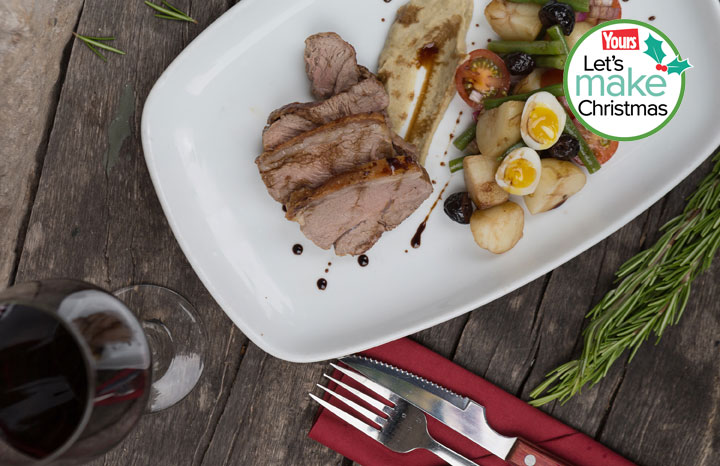 Method
To make the aubergine puree:
Cut the aubergine in half, dot with fresh rosemary and garlic, drizzle with olive oil and place flesh side down in oven at 180c.
When skin is soft to the touch, it should be ready.
Spoon out the flesh removing the rosemary stalks and blitz with a food processer.
Season to taste and chill
To make the lamb and nicoise salad:
Season the lamb rump with sea salt and black pepper, sear on all sides. Pop into the oven at 180c for 12-15 mins, turning halfway. Leave to rest for 3 minutes before slicing
Whilst your lamb is in the oven toss all your nicoise ingredients bar the quails egg in balsamic vinaigrette, reheat your aubergine puree and streak across plate. Place your lamb on top and your nicoise to the side. Finish off with your quails egg and balsamic reduction
Recipe from Chef David Haetzman.
There's more recipes in every issue of Yours magazine, out every fortnight on a Tuesday.
Tip
An elegant main great for serving at dinner parties
Ingredients
1 Aubergine Sliced garlic Fresh Rosemary 2 cherry tomatoes Handful of green beans, cooked 3 New Potatoes, quartered and cooked Red onion, Pitted black olives Balsamic reduction 1 Quails Egg 6oz lamb rump
Notes
Time: 40 minutes Serves: 2 Nutrition: n/a