Grilled tenderstem broccoli, peach and goat's cheese salad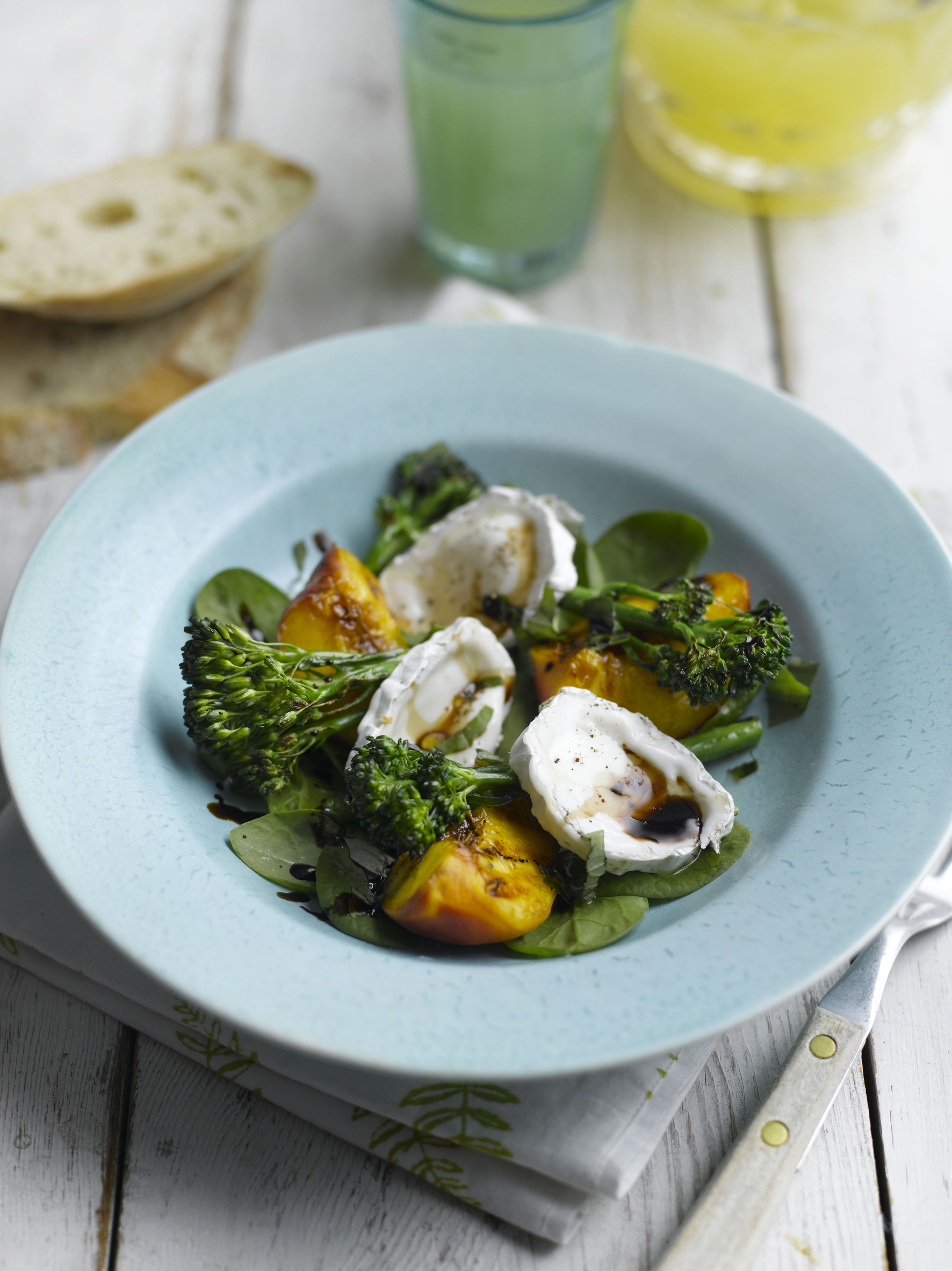 Method
1. Pre heat a griddle pan until smoking hot - this will take about 10 minutes.
2. Toss the Tenderstem and peach quarters in the olive oil and season with a little freshly salt and pepper. Cook on the hot griddle for about 5 minutes, turning a few times, until just tender and marked with griddle-lines.
3. Arrange the spinach leaves on a serving platter, top with the cooked ingredients, then add the cheese slices.
4. Sprinkle with torn basil leaves and dress with extra virgin olive oil and balsamic vinegar. Serve immediately with plenty of crusty ciabatta.
Tip
If you don't like goat's cheese try using feta instead.
Ingredients
200g (7oz) Tenderstem broccoli, stems cut in half 3 ripe peaches, stone removed and cut in quarters 1 tbsp olive oil 100g (31/2oz) baby spinach leaves 150g (5oz) goats cheese, cut into 1cm slices Small bunch fresh basil, leaves picked and torn Freshly ground black pepper and sea salt 4 tbsp extra virgin olive oil 2 tbsp good quality balsamic vinegar Crusty ciabatta, cut into slices, to serve
Notes
Time: 20 minutes, including cooking Serves: 4 Nutrition: Per serving: 295 calories Fat: 23.9g Sat fat: 8.8g