Cod curry in a hurry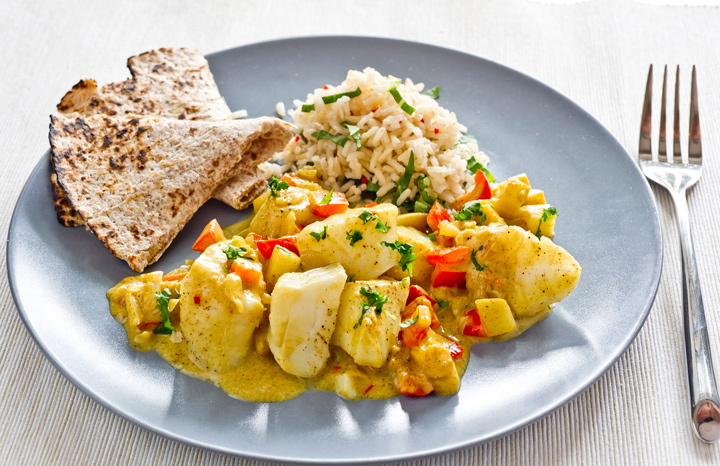 Method
Heat a little oil in a pan over a medium heat and add the diced onion and crushed garlic. Cook gently for a few minutes until these are translucent.
Then add the curry powder, diced apples and peppers before then cooking gently for 1 minute. Next add in the fish chunks and stir in coconut milk.
Turn the heat down slightly so all the ingredients are simmering in the pan and cook for 10 minutes. The sauce should have reduced and thickened slightly, if it hasn't don't worry just give it an extra few minutes to simmer.
Serve with rice, naan bread or japatis and sprinkle with coriander for your guests.
Recipe from National Seafood Week (9-16 October)
There are more recipes in every issue of Yours magazine, out every fortnight on a Tuesday.
Tip
No time? You can still cook up a delicious Indian meal
Ingredients
4 fillets of cod or any other white fish 2 tbsps curry powder 2 peppers diced 2 Granny Smith apples, diced 1 large onion diced 2 cloves of garlic crushed 2 tsps coriander chopped 1 large tin of coconut milk
Notes
Time: 5 minutes Serves: 2 Nutrition: n/a