Broccoli and mushrooms with creamy pink peppercorn sauce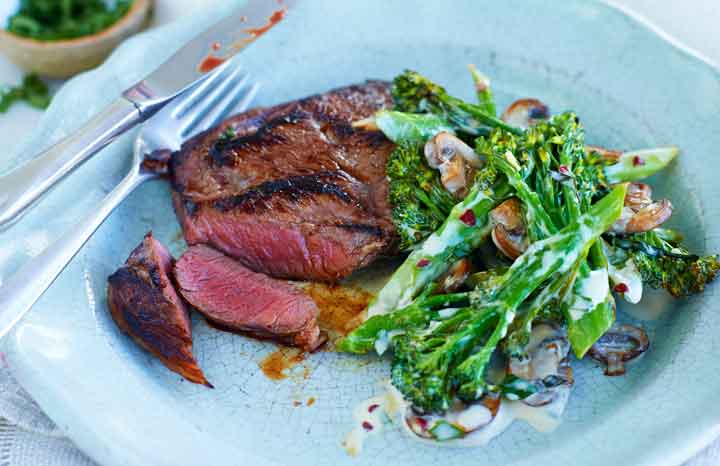 Method
Heat oil in a large non-stick frying pan or wok, add mushrooms and cook over a medium-high heat for 5 mins until deep golden
Add garlic, broccoli and peppercorns, stir-fry for 3 mins before adding the sherry.
Cook for 1 minute until sherry has evaporated. Add cream and bubble for 1 min until thickened. Stir through the parsley and serve.
Tip
The perfect easy-to-make meal for two!
Ingredients
1 tbsp olive oil or knob butter 250g (9oz) mixed sliced chestnut 2 cloves garlic, crushed 200g (7oz) broccoli, halved 2 tsp pink peppercorns, roughly crushed 3 tbsp dry sherry or vermouth 6 tbsp double cream 2 tbsp flat leaf parsley, chopped
Notes
Time: 7 mins Serves: 2 Nutrition: n/a