Craft project: table runner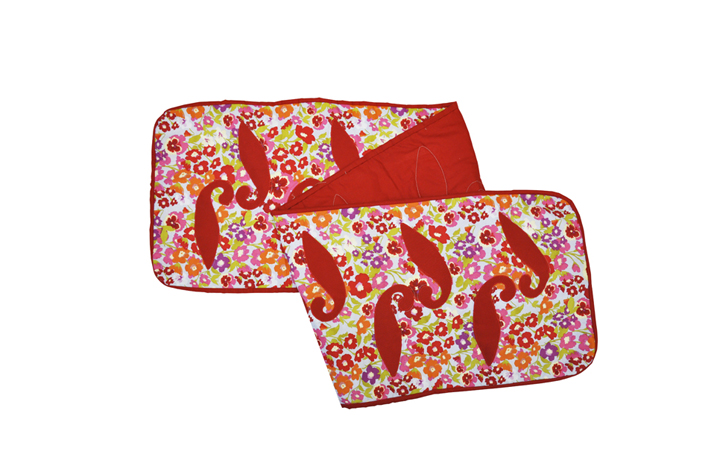 You will need
¾yd plain fabric, for motifs
99x30cm (39x12in) fusible webbing
142¼x33cm (56x13in) patterned fabric
142¼x33cm (56x13in) wadding
142¼x33cm (56x13in) backing
Basic sewing kit
Sizzix® Big Shot, optional
Sizzix® Bigz Die Petal Wheel, optional
All seam allowances are ¼ in unless stated.
Iron fusible webbing to the back of your plain fabric.
Cut 16 motifs from plain fabric – or simply die-cut 16 Petal Wheels – then fuse into place on your patterned fabric.
Stitch around each motif with running or blanket stitch.
Layer your runner fabric with the same size wadding and backing. Quilt as desired. Round off corners.
Cut 5cm (2in) binding strips from 107cm (42in) wide fabric, then sew together to form one long strip. Fold wrong sides together lengthways and press.
With a 6mm (¼in) seam, sew the raw edges of the binding to the edge of the right side of the quilt.
Turn the folded edge of the binding to the reverse and stitch into place by hand.
Project by Angela Southey for Sizzix. For more information on quilting with Sizzix visit www.sizzix.co.uk/quilting