Start planting now for a summer of colour!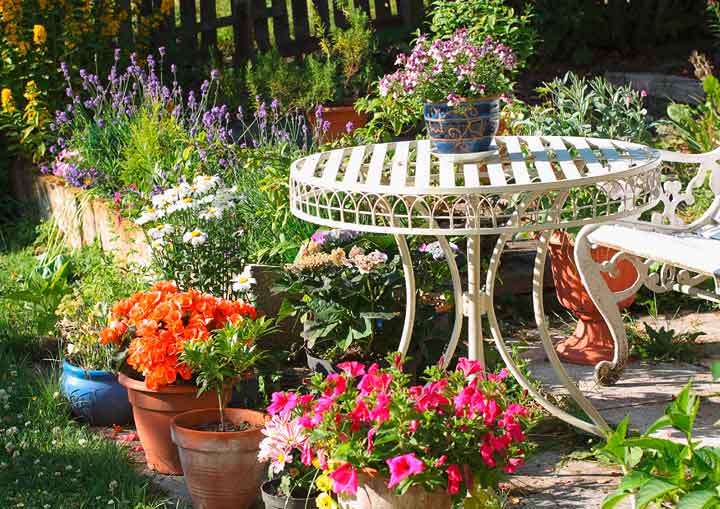 While a lot of work has been done to get the garden going for the year already, it's time to fill our borders now with treats that will spring to life with colour and beauty in a few months time.
You've probably already noticed the feast of shrubs and perennials available in supermarkets and garden centres. Go for bare-root perennials such as poppies, pretty bobbing epimediums, long-flowering hardy geraniums, pin cushion-like astrantia or bright purple spiky sea holly.
Plant a selection in varying colours, shapes and sizes nestled together for a fulsome perennial show. These will come as unprepossessing bags of twigs with a little soil to keep it all moist and so the roots stay intact. This is the most failsafe way of planting perennials, as these plants have more established root systems and are sturdy and more likely to produce flowers for you than sowing seed.
Start planting begonia tubers now too. There's so much more to begonias than the common-or-garden bedding you see year in year out at garden centres. Try a dragon wing variety, mixed colours, or large or small-flowered.
Ruffled doubles such as J Parker's 'Double Collection' (call 0161 848 1100) can look like camellias, roses or even peonies, they're so pretty, and work well in containers. Fill a seed tray with potting compost, and place tubers hollow side up on the top, 2cm apart and 2cm deep, and put the tray on a warm windowsill.
In a few weeks leaves will appear and you can start potting them up into bigger individual pots with a good multi-purpose compost.
When any danger of frost has passed, you can have them in pots on the patio and keep feeding them with tomato feed and watering them through the summer.
Why not try your own wildflower garden? Set aside a lovely natural area if you have room, making sure there's no grass in the area, as it will take over if left.
To get rid of grass, sow yellow rattle among your patch as it tends to suppress it.
Dig over this area well, and sow your favourite wildflower seed mix, sprinkling evenly over your patch. Use a handful of sharp sand mixed to make this job easier. Water in well, and try to keep cats off it!
MUST-BUY PLANT ... Flowering quince
EVERY DAY: Moerloosei
A classic-coloured flowering quince with creamy white blooms flushed with pink.
EXTRA SPECIAL: Crimson and Gold
Fiery flushes of red-orange flowers will light up the garden this March.
There's more gardening in every issue of Yours magazine, out every fortnight on a Tuesday.
Garden News magazine is packed full of practical tips, inspiration, plant and product news and great money-saving offers! On sale every Tuesday or subscribe by calling 01858 438884 or visit www.greatmagazines.co.uk