Grow herbs in pots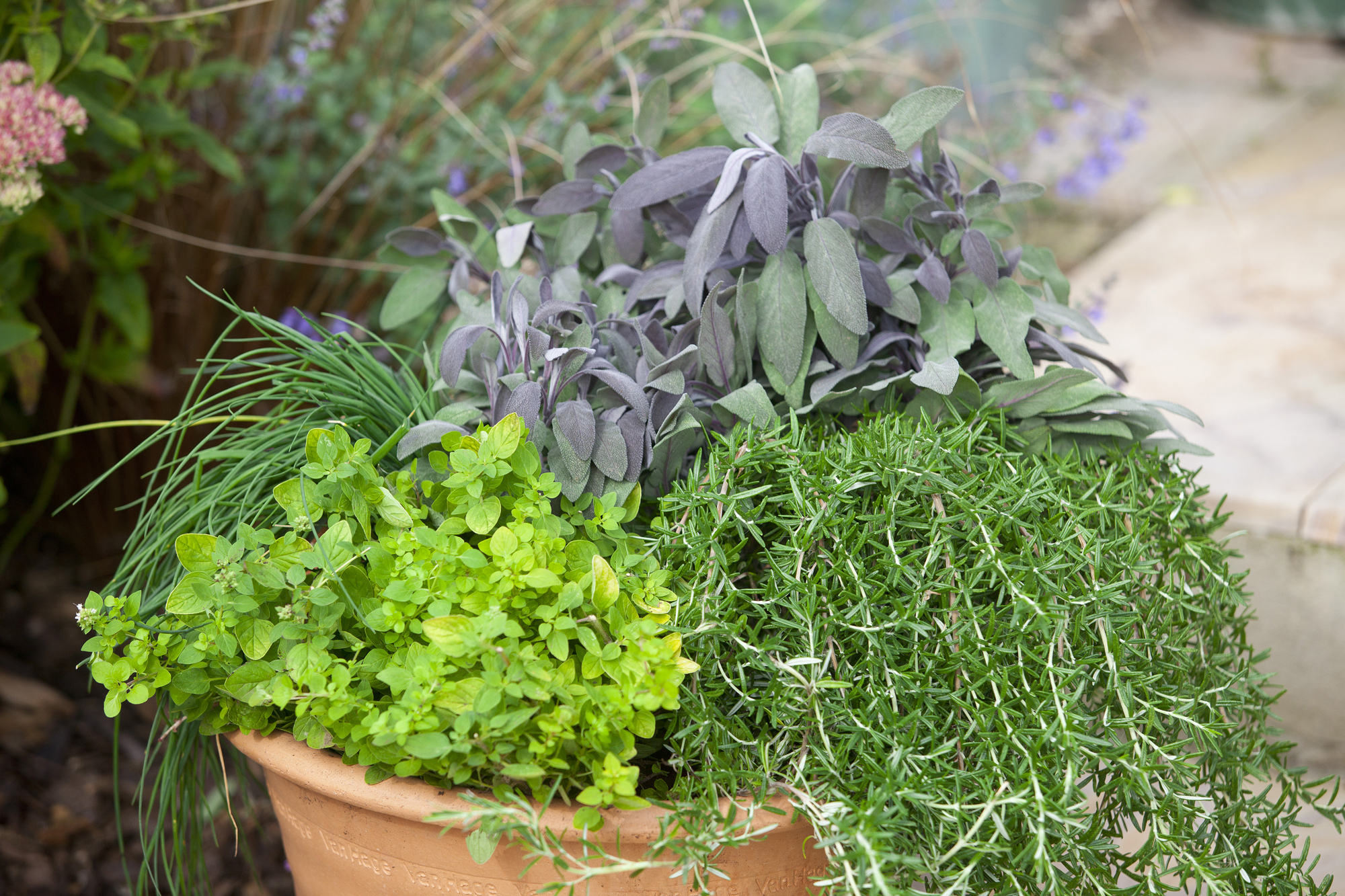 As soon as the spring weather starts to warm up, the range of seeds you can sow gets much bigger. Days are longer, the sun is stronger and all it takes is for the mercury to rise by a few degrees and seedlings that might have struggled a few weeks ago will thrive.
It's also when my purse breathes a sigh of relief because I can start sowing batches of my favourite herbs and, with a bit of luck, stop buying expensive pots from the supermarket – I dread to think how much money I spend on them!
A sunny, warm windowsill will provide the perfect conditions for sowing tender annual herbs such as basil and coriander. Fill a pot with multi-purpose compost and space seeds across the surface before lightly covering with a little more compost. Keep moist and wait for the seedlings to germinate.
The whole point of these pots – and the ones you buy in supermarkets – is to harvest them, not to grow them on. They don't really work as 'cut and come again' crops, so don't feel like you've killed the plants when you've had a few pickings and are left with stalks and bedraggled leaves. Just throw the remains onto the compost heap and start again.
At home you can start off a new pot of seeds every two or three weeks for a constant production line. To me, fresh basil leaves taste of sunshine and holidays!
This is a good time to give perennial herbs in the garden a bit of love and attention too. Cut back sage if it looks leggy and scruffy and lightly trim rosemary to encourage bushy growth. Add a few sprigs to summer barbecues, especially if you're cooking lamb. Cut back last year's flower stalks from oregano, too, and feed herbs in pots with a general fertiliser such as Growmore to give them a boost at the start of their growing season. 'Clumpy' herbs such as chives can be lifted and divided in spring to increase stocks and give you plenty for potato salads and chive omelettes.
Buy young herb plants now to add to your collection and sow hardy herbs outside such as dill, chervil and borage – those cucumber-tasting blue flowers go so well in a jug of Pimms! It's not summer yet, but growing and sowing herbs gets you dreaming of it!
MUST-BUY PLANT... Honesty
EVERY DAY: Lunaria annua (honesty)
This biennial produces purple or white flowers in spring that turn into those well-known silvery seed pods – lovely in flower arrangements.
EXTRA SPECIAL: Lunaria annua 'Variegata'
This variety has the same flowers and seedpods, but beautifully decorative green and white variegated foliage for extra interest in the garden.
Garden News magazine is packed full of practical tips, inspiration, plant and product news and great money-saving offers! On sale every Tuesday, or subscribe and try your first four issues for just £1. Visit Great magazines (t&cs apply)
More gardening tips plus everything you need at 50+, in Yours Magazine - join us for a friendly catch up every fortnight!