Ten scooters to win – get the little ones out in the fresh air!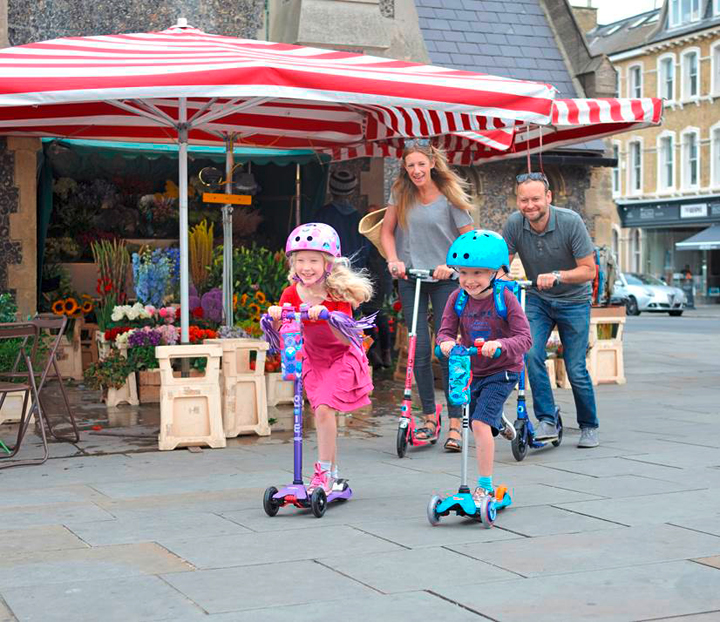 You'll earn plenty of brownie points from the grandchildren with this fabulous prize! These top-quality scooters make the perfect present for your little (and bigger!) ones, encouraging them to get active outdoors.
If you have grandchildren between the ages of one and five, the Micro Sit & Scoot 3-in-1 is designed for them. It adapts easily and quickly to suit their needs as they grow, from toddlers to school age. The scooter has been designed to encourage balance and co-ordination skills; they can sit and ride while they are little, then stand and scoot later on.
If your grandchildren are older they won't miss out! Children aged six to 12 will love the Maxi Micro scooter. Robust, durable and long lasting, the scooter will be a part of their playtime for many years to come.
Each of our winners will receive a scooter the size of their choice, plus a helmet and matching bag.
The scooters feature:
Three puncture-free wheels
A substantial rear brake (some scooters don't have one at all)
Intuitive tilt and lean scooting style
Adjustable handlebar height enabling the scooter to grow with your child
Ample opportunity to accessorise your scooter
Scooting allows children the independence they crave while being safe and getting exercise.
• Not a winner? Sit & Scoot rrp £130, Maxi Micro scooter £180, both include an accessories package. Buy yours at www.micro-scooters.co.uk or call 0333 320 1031
to find your nearest stockist, and also get tips on how to teach youngsters to scoot safely.
T&Cs: Winners will be contacted for their choice of scooter size/colour (1-5 years or 6-12 years)
Form Builder placeholder. If you are trying to enter a competition and see this message, please enable javascript and reload this page.